Programs for Fall 2021
Shabbat Services
5:30 p.m. every Friday throughout the academic year
Winnick Hillel Center for Jewish Life (102 Walnut Place)
Services are also livestreamed on Zoom
Shabbat Dinners
6:15 p.m. every Friday throughout the academic year
Winnick Hillel Center for Jewish Life (102 Walnut Place)
High Holidays
Erev Rosh Hashanah – Monday, Sept. 6
6 p.m. – Dinner – Winnick Hillel Center
7 p.m. – Service – Winnick Hillel Center
Rosh Hashanah Day 1 – Tuesday, Sept. 7
9:30 a.m. – Service – Hendricks Chapel
6 p.m. – Dinner – Winnick Hillel Center
7 p.m. – Service – Winnick Hillel Center
Rosh Hashanah Day 2 – Wednesday, Sept. 8
9:30 a.m. – Service – Hendricks Chapel
Erev Yom Kippur – Wednesday, Sept. 15
7 p.m. – Kol Nidre Service – Hendricks Chapel
Yom Kippur – Thursday, Sept. 16
9:30 a.m. – Service – Hendricks Chapel
6:15 p.m. – Learn/Discuss – Winnick Hillel Center
7:15 p.m. – Ne'ilah Service – Winnick Hillel Center
8 p.m. – Break Fast Meal – Winnick Hillel Center
High Holidays Services are also livestreamed on Zoom
About
Hillel inspires and enriches the lives of Jewish students at Syracuse University so that they may enrich the Jewish people and the world.
Hillel makes Judaism and Jewish tradition relevant to the lives of college students through peer-to-peer engagement, student leadership development, dynamic Shabbat and holiday experiences, vibrant social and Israel programming, justice initiatives and meaningful Jewish learning.  With different entry-points into Jewish life on campus, Hillel helps you personalize a Jewish experience at Syracuse that is right for you, and connects you to the large vibrant Jewish community on campus.  From celebrating Passover at Hillel's Seder in the Carrier Dome, to hiking through a waterfall on Birthright Israel, to taking leadership role through one of the many internships Hillel offers, to making new friends at Shabbat dinner at the Winnick Hillel Center – Hillel is here for you as your Jewish home away from home!
Hillel hosts Shabbat services (5 p.m.) and delicious kosher Shabbat dinners (6 p.m.) every Friday throughout the academic year at the Winnick Hillel Center for Jewish Life (located at 102 Walnut Place).  Shabbat with the Hillel community is a wonderful way to relax and recharge with old and new friends at the end of the week! Hillel also hosts services, meals and programming for Jewish holidays.
Contact
You can learn about all of our events, programs and leadership opportunities on our website:  www.syracusehillel.org
And stay up-to-date with Hillel on our social media!
Facebook:  Syracuse Hillel
Instagram:  @syracusehillel
The Winnick Hillel Center for Jewish Life
102 Walnut Place
Syracuse, NY 13210
hillel@syr.edu
315.422.5082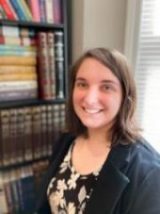 Sarah Noyovitz, Campus Rabbi and Jewish Chaplain
315.552.1738
sanoyovi@syr.edu
---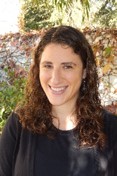 Jillian Juni, Executive Director
315.443.4853
jijuni@syr.edu
---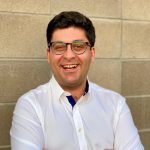 Ian Solow-Niederman, Assistant Director
315.443.4836
iniederm@syr.edu
---
Ronen Tzadok, Jewish Agency Israel Fellow
315.443.4376
rtzadok@syr.edu
---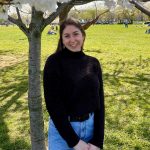 Shaina Morrel, Springboard Fellow for Social Justice
315.443.4374
scmorrel@syr.edu
---