Programs for Spring 2023
Jumuah Prayer
Fridays at 1:10 p.m. in the Main Chapel
Friday Lunch
Fridays at 1:45 pm, following Jumuah in The Noble Room
Qur'an Study Classes
What you'll experience: Learn how to read, improve your reading skills, learn and practice tajweed rules, hifz program, basics of understanding Qur'anic text
For more information and to register, email aduric@syr.edu
Understanding Islam Series
Tuesdays | Jan 31-March 7
6:30-7:45 pm.
Bird Library, Room 114
Tajweed Class
Wednesdays | Jan 25-March 8
7:00-8:00 pm.
Hendricks Chapel in the Strates Room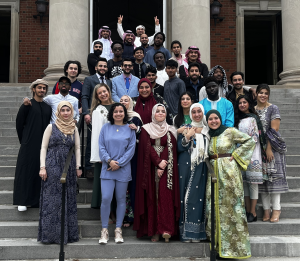 About
The office of Muslim Student Life at Syracuse University is about support for Muslim students, faculty, and staff in all religious and spiritual needs for development and growth.  It is about accommodation, openness, and understanding — not judgment or restriction.  It aims at improving understanding and representation of Muslim cultures and communities here in the US and around the world through sharing our universal values with people of faith and no faith.
Muslim Students' Association (MSA):
Social and cultural events celebrating our diversity
Discussion on challenges and opportunities facing Muslim students
Daily and Jumuah prayers
Islamic education programs
Iftars (breaking the fast meals) during Ramadan
Collaboration on humanitarian projects
Interfaith discussions
Follow our Facebook & Instagram Pages and bulletin boards for programs, events, and more info! 
Instagram: @muslimlifeatsu and @syracusemsa
Contact
Amir Durić, Chaplain
856.266.8625
aduric@syr.edu
Chaplain Durić is available for office hours on Monday-Friday by appointment. Contact him to schedule.