The Ester Drake and John Vincent Malmgren Concert Series was made possible by a generous gift from Syracuse University alumna Ester Malmgren to Hendricks Chapel in 1991.  The series offers the Syracuse community the highest quality of arts at no cost.  The series typically includes three-to-four concerts each year at Hendricks Chapel, many of which feature the organ, Ester Malmgren's favorite instrument.
Fall 2022 Programs 
Malmgren concerts are special installments of Music and Message. This Fall's remaining Malmgren concerts are: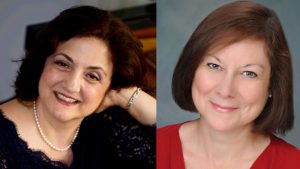 October 2: Trailblazing Women at the Piano
Setnor School of Music faculty members Ida Tili-Trebicka and Tina Toglia perform piano duets by women composers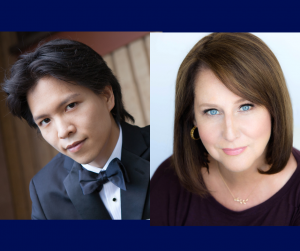 October 23: Music of Olivier Messiaen
Soprano Kathleen Roland-Silversteen and pianist Dan Sato explore the intersection of spirituality and music in the works of French composer Olivier Messiaen (1908-1992). The program includes selections from Vingts Regards sur l'Enfant Jésus (1944) for solo piano, and selections from Harawi: Chant d'amour et de mort (1945) for soprano and piano.
November 6: New Choral Works
The Syracuse University Singers perform a program of new choral music, including selected composers from around the country as part of the final concert of the regional conference for the Society for Composers, Inc. Themes include love, loss, and uncertainty. The second half of the program features music by distinguished composer and Syracuse alumnus, Nilo Alcala, whose music has been described as "extraordinary," "exuberant," and "hypnotic." Nilo will give a pre-concert talk about his works at 3:15 p.m.
The Malmgren Concerts are special installments of Music and Message. Join us for additional programs throughout the year!
Please note that on-campus events are subject to public health conditions and CDC guidelines. For the latest information relevant to campus, please visit the Stay Safe website.
Follow us on social media @HendricksChapel to stay up-to-date on announcements and details!
Parking
Parking is available in Quad Lot and Irving Garage. Visit parking.syr.edu for more information.
Accessibility
Communication Access Real-time Translation (CART) and captioning will be provided. For more information or to request accommodations, contact Hendricks Chapel at 315.443.2901 or chapel@syr.edu.