Since its dedication in 1930, Hendricks Chapel has defined and embraced its role as the physical and spiritual "heart" of Syracuse University.
In order to prepare engaged citizens, scholars, and leaders for participation in a changing global society, each year over 650,000 people participate in the wide range of programs associated with Hendricks Chapel. From community engagement ventures, to musical performances and public lectures, to religious and spiritual communities, the chapel is a visible and vibrant setting for both gathering and sending.
---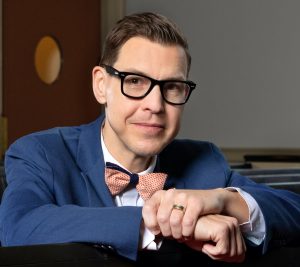 Hendricks Chapel is gifted with history and bursting with possibility. On behalf of the staff and chaplains, I invite you to explore our diverse and expanding array of opportunities, and as you do, please know that all are welcome. Regardless of your history, identity, or capacity, there is a home for you here, and we look forward to seeing you soon.
The Rev. Brian E. Konkol, Ph.D.
Dean of Hendricks Chapel
---