Hendricks Chapel Staff
The Rev. Brian E. Konkol, Ph.D.
Dean of Hendricks Chapel
Phone: 315.443.2902
Email: bkonkol@syr.edu
The Rev. Brian E. Konkol, Ph.D., is the Dean of Hendricks Chapel at Syracuse University.
Rev. Brian Konkol guides, nurtures and enhances religious, spiritual and ethical life at the University and across its extended community. Appointed in 2017, Konkol works to strengthen the role of the chapel as the spiritual heart of the campus and a model for diversity and inclusion of philosophies and religions. He is also a Professor of Practice in the Department of Religion in the College of Arts and Sciences.
Konkol comes to Syracuse from Gustavus Adolphus College in St. Peter, Minnesota, where he served as chaplain of the college since 2013. In this role, he provided strategic leadership to the Office of the Chaplains and was a faculty member of the Peace, Justice and Conflict Studies program. He also served as the faculty liaison to the men's basketball team.
---
Syeisha Byrd
Director of the Office of Engagement Programs
Phone: 315.443.1254
Email: engagesu@syr.edu
Syeisha Byrd is a native to the City of Syracuse. She earned her associates degree in human services at Onondaga Community College and her bachelor's degree at Keuka College. She earned her master's degree in social work from Syracuse University. Syeisha has over 16 years of experience working with youth and youth organizations in Syracuse. Syeisha is the Director of the Office of Engagement programs where she is able to connect the students with the community that she loves. She provides students the opportunity to engage in different programs that focus of social justices issues all while building sustainable long lasting relationships. She enjoys spending time with family, Zumba, and fishing.
---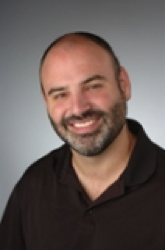 Jose "Peppie" Calvar, DMA
Director of Choral Activities & Hendricks Chapel Choir, Artistic Director
Phone: 315.443.4911
Email: jcalvar@syr.edu
Dr. Peppie Calvar is Assistant Professor and the Assistant Director of Choral Activities at the Setnor School of Music at Syracuse University. His duties include directing the Hendricks Chapel Choir, teaching freshman music theory, and graduate and upper-class choral literature. His first performance of Holidays at Hendricks was broadcast on WCNY and its radio and television affiliates throughout the region. Calvar holds the D.M.A. degree in choral conducting from the University of South Carolina.
He performs frequently as a baritone both as a soloist and as a chorister. Recent highlights include singing for high Mass at The Vatican, the Society for New Music, and Blessed Sacrament Church in Hollywood CA. A frequent guest conductor, clinician and adjudicator, he has worked most recently with the Music Educators Associations in New York, Pennsylvania and North Carolina, as well as middle and high schools across the East Coast.
An accomplished composer, he has also been commissioned to compose for various organizations including the Syracuse Children's Chorus, the Charlotte Symphony, The Choir School at St. Peter's (Charlotte), St. Peter's Catholic Church in Columbia, The Firebird Arts Alliance, and others. Many of his choral compositions are published by Colla Voce Publications and performed internationally. His recording of his Mass of Reconciliation for chorus, soloists and jazz orchestra is currently available on CDBaby. He annually serves as reader for the AP exam in Music Theory.
---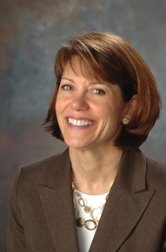 Rebecca Reed Kantrowitz
Associate Dean
Phone: 315.443.5127
Email: rrkantro@syr.edu
As associate dean, Rebecca is responsible for developing programming and services, increasing involvement with the chapel across the diverse student body and campus partners, and supporting efforts to grow the chapel's visibility and impact.  She brings three decades of experience as a student life professional, most recently in the Division of Enrollment and the Student Experience, with previous senior leadership roles in Student Affairs and Residence Life.  Rebecca has worked closely with colleagues to create and implement the STOP Bias reporting initiative, Conversations About Race and Ethnicity (CARE) dialogue program, the Chancellor's Task Force on Sexual and Relationship Violence, and the Syracuse University Climate Assessment Survey.
Rebecca began her career at SU as a residence hall director, then served as residential life coordinator at the University of California, Berkeley and director of Residential Life and Assistant Dean of Students at Hamilton College before returning to SU in 2002 as director of the Office of Residence Life.  She has served on several community boards including the Clinton Child Care Center Board, Community Wide Dialogue Advisory Board, the Board of Directors of the Jewish Community Center of Syracuse, and currently serves on the Board of Directors for Interfaith Works of Syracuse.
Rebecca earned a B.A. in English from Allegheny College, M.S. in education from Niagara University, and has completed her doctoral course work in higher education at SU.  Professional affiliations include the American College Personnel Association and the National Association of Student Personnel Administrators.
---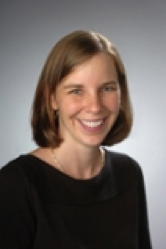 Annie Laver
University Organist
Phone: 315.443.5043
Email: alaver@syr.edu
Annie Laver recently joined the faculty of Syracuse University as Assistant Professor of Organ and University Organist. She comes to the position from Rochester, NY, where she has served as Instructor of Healthy Keyboard Technique and Organ Repertoire, and Coordinator of Organ Outreach Programs at the Eastman School of Music. She has over twelve years of experience in church music, leading volunteer and professional choir programs in a variety of parishes. At Syracuse, Annie teaches organ lessons and classes, coaches the Baroque Chamber Ensemble with Professor Janet Brown, accompanies the Hendricks Chapel Choir, and plays for the Methodist Ecumenical chapel services and special events.
Annie performs frequently in the U. S. and Europe, and has been a featured recitalist and clinician at regional and national conventions of the American Guild of Organists, the Organ Historical Society, the Society for Seventeenth Century Music, and the Eastman Rochester Organ Initiative Festival. In 2010, she was awarded second prize in the prestigious American Guild of Organists' National Young Artist Competition in Organ Performance (NYACOP).
Annie Laver studied organ with Mark Steinbach as an undergraduate student at Brown University, and spent a year in The Netherlands studying with Jacques van Oortmerssen at the Conservatory of Amsterdam.  While pursuing masters and doctoral degrees at the Eastman School of Music, she studied with Hans Davidsson, William Porter, and David Higgs.
---
Peg Northrup
Director of Operations
Phone: 315.443.5043
Email: manorthr@syr.edu
As director of operations, Peg Northrup provides leadership, direction and implementation for the administrative, communications, and engagement activities of the Chapel. She provides oversight for the operational functions of the Chapel and supports the growth and impact of its events and programming.
Peg joined Syracuse University in 2002 as public relations manager at University College, directing the public relations efforts for the University's part-time credit and noncredit programs. In 2008, Peg joined the division of advancement and external affairs and served the University's mission through the office of special events, followed by several years of community engagement work through the office of government and community relations.  She directed the University's United Way campaign for eight years reaching record-breaking campaign goals. Peg served on the One University committee for the employee experience and currently serves on the Pan Am 103 30th Anniversary Committee.
Peg brings years of University knowledge and relationships to her role at Hendricks Chapel. She is a native of Syracuse. Peg earned a bachelor's degree in Communications from St. Bonaventure University.  She has served the community in a variety of capacities as a board member, committee member, and volunteer.  Peg is a triathlete, runner, and avid cyclist.  She lives in Baldwinsville and has two daughters.
---
Marie Paul
Assistant to the Dean
Phone: 315.443.2902
Email: mepaul@syr.edu
As Assistant to the Dean, Marie is responsible for providing high-level administrative and executive level support to the Dean of Hendricks Chapel. By managing the day-to-day activities in the Office of the Dean, Marie serves the mission, vision, and strategic goals of Hendricks Chapel. She ensures a professional, energetic and hospitable work environment and is the first to welcome you into the Dean's Suite.
Marie graduated Cum Laude from Le Moyne College, with a degree in Industrial Relations. In 1999, her career began at Lockheed Martin in Owego, NY as an Employment Representative and progressed to a Master Planner and Risk Manager at Lockheed Martin in Syracuse, NY until 2013. From there she joined James Auto Management group as a Project Manager until 2018.
Marie is a proud cancer survivor, who after treatment in 2018, joined Syracuse University in August 2019 to begin a new career. Her positive attitude, business acumen, and project management experience make her an asset to our team.
Marie loves traveling far and wide, but as a Syracuse local, her favorite place is home. She takes great pride in being from CNY and raising her family in Syracuse!
---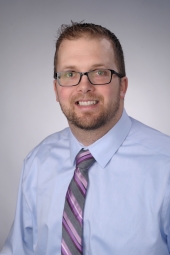 Alex Snow
Assistant Director of Events
Phone: 315.443.2903
Email: adsnow@syr.edu
As Assistant Director of Events, Alex assists with the scheduling, planning and execution of events hosted by and in Hendricks Chapel. A proud Le Moyne College graduate, Alex earned a bachelor's degree in Communications in 2009 and a master's degree in College Student Personnel Administration at Canisius College in 2012.
Alex joined Syracuse University in 2014 in the Office of Students Centers and Programming Services and transitioned to the Office of Special Events where he assisted in coordinating, planning and executing University-wide events and Commencement. Through these roles, he brings experience and partnerships to all those who host events here at Hendricks Chapel. Alex also volunteers on numerous boards throughout the University.
In his spare time, he enjoys going on adventures with his family, woodworking, home projects, and hiking in the Adirondacks as much as possible.
For more information about hosing your event at Hendricks Chapel, please reach out to Alex at chapelevets@syr.edu.
---
Delaney Van Wey
Communications Specialist
Phone: 315.443.5044
Email: dovanwey@syr.edu
Delaney Van Wey graduated from Syracuse University with a double major in Newspaper and Online Journalism and International Relations, along with a minor in Spanish. She was active in many campus activities, including The Daily Orange, Nourish International and Model United Nations. During the summers, Delaney interned at the U.S. Embassy in Paraguay and The Chautauquan Daily. Born and raised in Gowanda, New York, she is an avid Buffalo Bills fan and loves Upstate New York.
Through her role at Hendricks Chapel, Delaney is excited to support students' growth and wellbeing. As Communications Specialist, Delaney shares the great work of the Chapel and its chaplaincies with the SU community.
For media inquiries relating to Hendricks Chapel, please reach out to Delaney at dovanwey@syr.edu.
---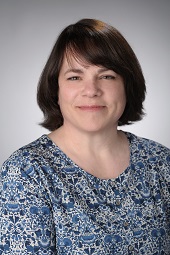 Maureen Verone
Budget Administrator
Phone: 315.443.5047
Email: mverone@syr.edu
Maureen Verone is a native of East Lansing, Michigan and earned a Bachelor of Fine Arts degree from Siena Heights University in Drawing & Painting.  She has worked for Syracuse University at different administrative levels since 2000 following an administrative track focusing on budget & financials.  She joined Hendricks Chapel in 2019 as the Budget Administrator.
She enjoys spending time outdoors, gardening, animals and all aspects associated with the process of making art, keeping creativity the focal point in her life.  She lives with her husband Al in the Eastwood neighborhood of Syracuse.