Every day in the City of Syracuse, thousands of children face uncertainty over where their next meal will come from. According to U.S. Census data, the child poverty rate in the city in 2020 was 48.4%—the highest in the country. Syracuse University is teaming up with the Salvation Army of Syracuse to raise awareness of the problem and collect donations, coming together to combat food insecurity as one university and one community.
Starting Sept. 13, the University will launch an awareness initiative, Combating Food Insecurity as One University, highlighting efforts both on campus and throughout the City of Syracuse—culminating with a donation drive at the Syracuse University-Purdue football game at the JMA Wireless Dome on Saturday, Sept. 17.
Salvation Army Director of Emergency Services Allison Brooks says addressing food insecurity is especially important now.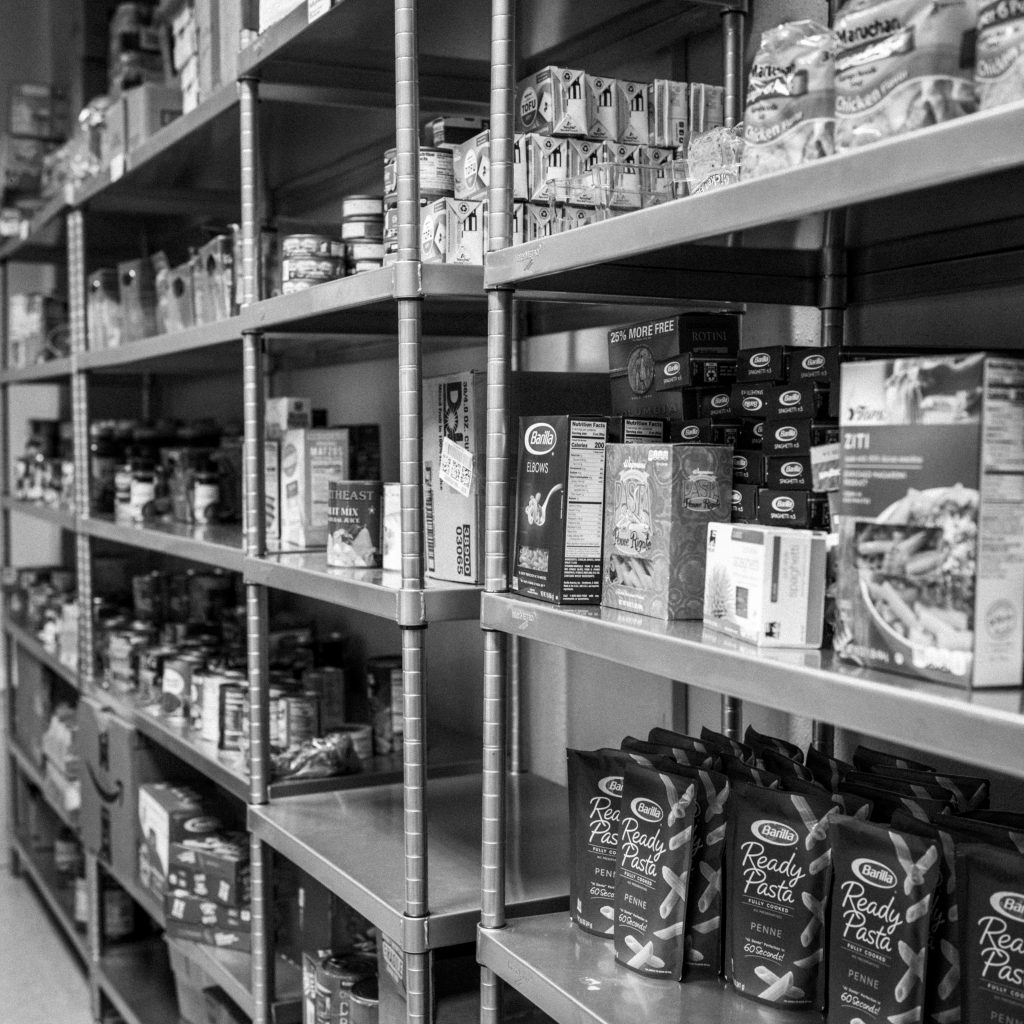 "The waiting room in our food pantry has been consistently full of local families who need food for months now and our shelves haven't been this depleted since the recession in 2009," Brooks says. "Food insecurity is a significant problem in Central New York, and we are thankful for our neighbors who continue to partner with us to combat hunger."
Cydney Johnson, Syracuse University vice president of community engagement and government relations, says that this is an important call to action.
"Both on the University campus and in our Syracuse community, we have neighbors struggling with food insecurity and we can all help. We hope to bring more awareness to this issue by supporting the very good and ongoing work that many are doing to combat hunger," Johnson says.
At the Sept. 17 football game, the Salvation Army of Syracuse will partner with the University to collect non-perishable food items for the Emergency Pantry. There will be drop-off barrels at 11 locations around campus approaching the JMA Wireless Dome ahead of the noon kickoff, and volunteers for the Salvation Army will collect monetary donations at Red Kettles stationed around the JMA Dome.
Currently, the pantry's most-needed items include:
Pasta sauce (no glass)
Rice
Canned beans
Canned fruit
Juice (shelf-stable cartons or plastic)
Oatmeal
The Salvation Army's food pantry has served more than 1,100 individuals in Syracuse over the last month. It provides families and individuals with enough food for three meals per day for five days. Pantry staff also assist with completing applications for food stamps, WIC and other resources.
"The food drive before the Syracuse University vs. Purdue football game is one way to give to the community to combat the problem of food insecurity," Johnson says. "We ask all of our neighbors and fans to bring non-perishable food items to donate. Barrels will be along the way into the JMA Wireless Dome, and we hope the University and Syracuse community will help us help others!"
During the game on Sept. 17, there will also be a special ceremony during halftime recognizing the efforts of student and community leaders who work together as one every day to combat food insecurity.
On campus, there are several longstanding initiatives that make a difference in making sure people on campus and in the community who are in need have access to healthy food.
"Our students on the campus, along with the Hendricks Chapel Food Pantry, work to provide assistance and food to support our friends who may need a helping hand. In the Syracuse community, the need is significant," Johnson says. "For our community members, their families and the children in our schools, food insecurity must be addressed, and we all can do our part."
The Hendricks Chapel Food Pantry offers food and personal care items at no cost to students at both Syracuse University and SUNY College of Environmental Science and Forestry (SUNY ESF). The pantry, which has locations at both Hendricks Chapel and on South Campus at the Carriage House, 161 Farm Acre Rd., takes delivery of fresh vegetables when harvested or available from Pete's Giving Garden, located on South Campus.
To support the Hendricks Chapel Food Pantry, individuals or groups of people can donate food or personal care items; hold a food and toiletry drive; or volunteer at the food pantry. For more information, visit the Hendricks Chapel Food Pantry webpage.
A student organization, the Food Recovery Network, is a collaboration between Syracuse University and SUNY ESF. Student volunteers go to dining centers each night to pick up untouched food, which is then distributed to homeless shelters, transitional housing and guest homes in the local area.
Students can recover about 100 pounds of food from every meal from just one dining hall. In 2021, they recovered almost 11 tons of food, contributing to more than 18,000 meals for people in need.
In terms of outreach to the community, the University supports the Samaritan Center, through Hendricks Chapel and volunteers from across campus. The Samaritan Center has been providing hot meals to the Syracuse community 7 days a week, all year long, since 1981. The center also offers case management support and access to services.
On Thursday, Sept. 15, Samaritan Center Executive Director Mary Beth Frey will be the presenter at Thursday Morning Roundtable starting at 8 a.m.
In another campus-community program, student-athletes support the work of Blessings in a Backpack, a nationwide program that provides food on the weekends to school-aged children in need. Each year, student-athletes take part in a fundraising effort for the Syracuse chapter.