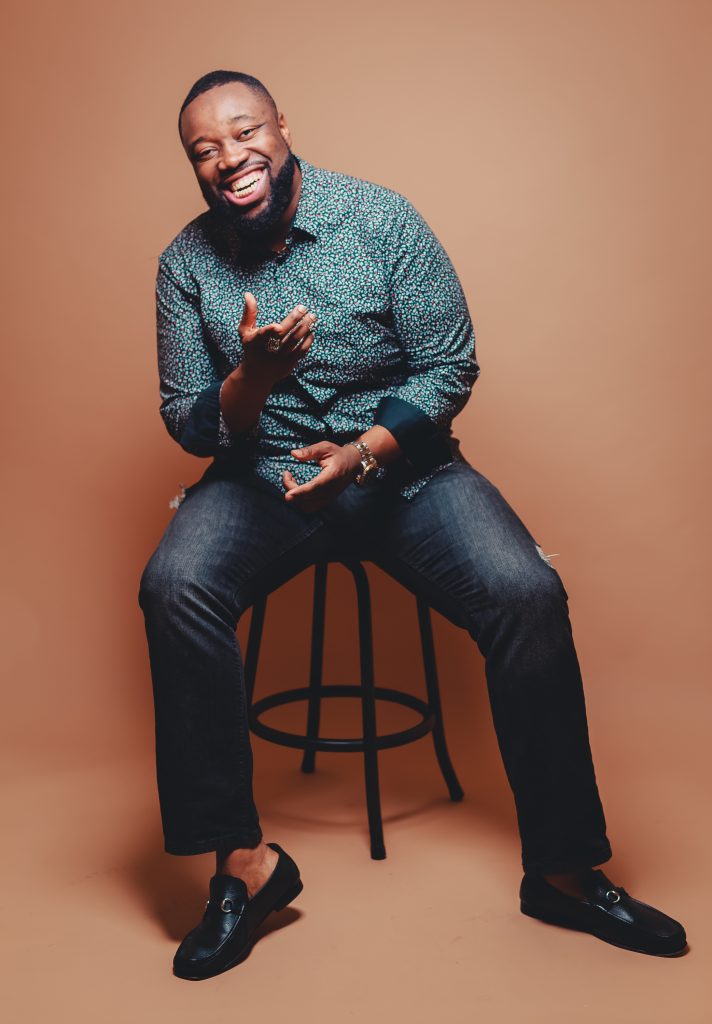 On Sunday, September 17th at 4 PM, in the first concert of the series, you'll tease your senses and experience Broadway star Tamar Greene of the hit musical "Hamilton." Greene will be accompanied by pianist Robert Auler during an afternoon journey of the eclectic tones of an opera, reggae, jazz, theater, and R&B musical fusion. Known for his role as George Washington in "Hamilton," Greene brings his immense talent and powerful vocals to the stage for a performance that showcases both classic and contemporary selections.
Born and raised in Rochester, New York, Tamar Greene completed degrees at SUNY Oswego and the Eastman School of Music before commencing a career in musical theater that has taken him around the world. Greene's many credits include roles in First National Tours of "Love Never Dies," "Porgy and Bess," Charlie in the NY Philharmonic's filmed production of "Show Boat," and George Washington in the Chicago production of "Hamilton." He has been playing the role of George Washington in the Broadway production of "Hamilton" at the Richard Rodgers Theater since 2020.
As a proud first-generation American, born of Jamaican and British parents, Greene is a versatile artist whose musical passions mirror his eclectic background. As a writer, arranger, classical pianist and an opera singer, he combines much of his inspiration from Classical music, Reggae, Hip-Hop, R&B, Blues, and Jazz. His single, "Soaring" is available on all streaming platforms.
Greene will appear at Hendricks Chapel with his former SUNY Oswego piano professor, Robert Auler, an accomplished pianist who has performed on six continents, and whose playing the New York Times describes as possessing "extraordinary rhythmic clarity and expression." Greene's program will also feature collaborations with the Hendricks Chapel Choir on songs from "Rent" and "Man of La Mancha." With the stunning acoustics of Hendricks Chapel, this powerhouse duo and the choir will create an atmosphere filled with emotion, energy, and pure musical brilliance.
The Malmgren Concert Series of Hendricks Chapel has been made possible by a generous gift from Syracuse University alumna Ester Malmgren to Hendricks Chapel in 1991. The series offers the Syracuse community the highest quality of arts with free and open admission. The series includes several concerts each academic year at Hendricks Chapel, many of which feature the organ, Ester Malmgren's favorite instrument.
Complimentary parking is available in the Irving Garage. For more information on this and other Hendricks Chapel events, visit chapel.syracuse.edu. For accommodations, please call the chapel at 315.443.2901.
Hendricks Chapel, the spiritual heart of Syracuse University, is the student-centered global home for religious, spiritual, moral, and ethical life. Established in 1930 as a home for all faiths and place for all people, the chapel hosts 15 chaplains, more than 25 student-led religious and spiritual groups, and sponsors over 1,400 programs for more than 650,000 annual attendees. Hendricks Chapel employs student workers, supports musical ensembles, offers support through the Student Opportunity Fund and Food Pantry, and partners throughout the campus community to advance academic excellence at a university welcoming to all. As a central contributor to holistic life and learning at Syracuse University, Hendricks Chapel helps to prepare engaged citizens, scholars, and leaders for participation in a changing global society. For more information, visit chapel.syracuse.edu.