After 15 years of service as Lutheran Chaplain at Hendricks Chapel of Syracuse University, Rev. Dr. Gail Riina has announced her retirement, effective at the end of July.
Pastor Gail (as she is often known by students) served in numerous campus contexts throughout her years of ministry, including George Washington University, Cornell University, and The State University of New York at Buffalo before arriving at Syracuse University in 2009. Through her focus on vocational discernment and pastoral counseling, Pastor Gail was committed to sharing a Lutheran expression of Christianity in ways that met the evolving needs of a diverse student body.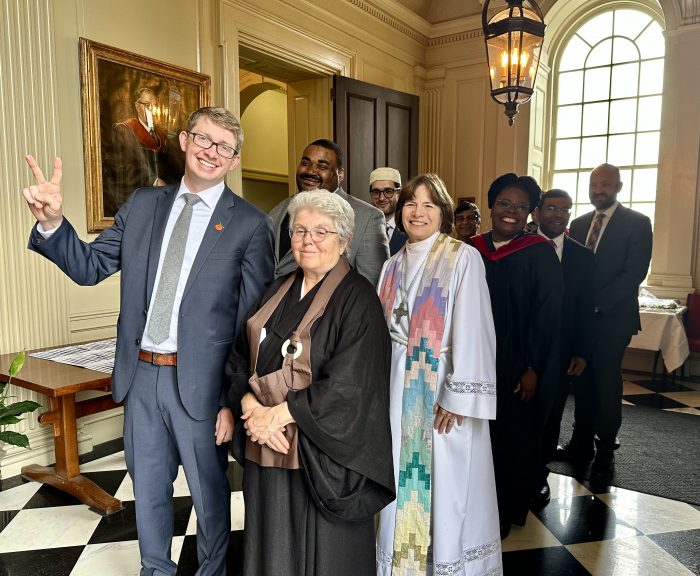 "Throughout her years of ministry at Syracuse University, Pastor Gail Riina embodied her Christian faith through a genuine care for students and principled commitment to inclusive community impact," says Rev. Dr. Brian Konkol, Dean of Hendricks Chapel. "Through a remarkable ability to both proclaim her own beliefs and also learn from the beliefs of others, she empowered countless students to grow and flourish as leaders, and she now leaves a foundation for others to build upon and appreciate. I am personally grateful for her friendship and wish her the fullness of God's blessings for the next chapter in her journey."
In addition to her on-campus presence, Pastor Gail also championed many community initiatives, such as "Success Saturdays" that involved tutoring New American students, providing support, and building cultural competency. "Pastor Gail has shaped both the Lutheran Chaplaincy and Hendricks Chapel's Chaplains' Council in countless ways by infusing the values of loving-kindness, social justice, and care for the earth in all that she does, says Associate Dean, Rebecca Reed Kantrowitz. "Gail's work with area refugees, coupled with numerous community service projects, has made a lasting impact not only on the Central New York community but also on the hundreds of students, staff, and faculty with whom she has worked."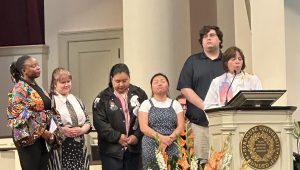 "My greatest joy has been to be a part of building relationships of trust and dialogue, and to witness how community is the catalyst for students' growth," says Riina. "My experience has deepened my faith in the power of God to heal and transform and my hope for greater peace throughout the world."
In partnership with Dean Konkol and Hendricks Chapel, the Evangelical Lutheran Church in America (ELCA) Upstate New York Synod will launch a search for the next Lutheran Chaplain.