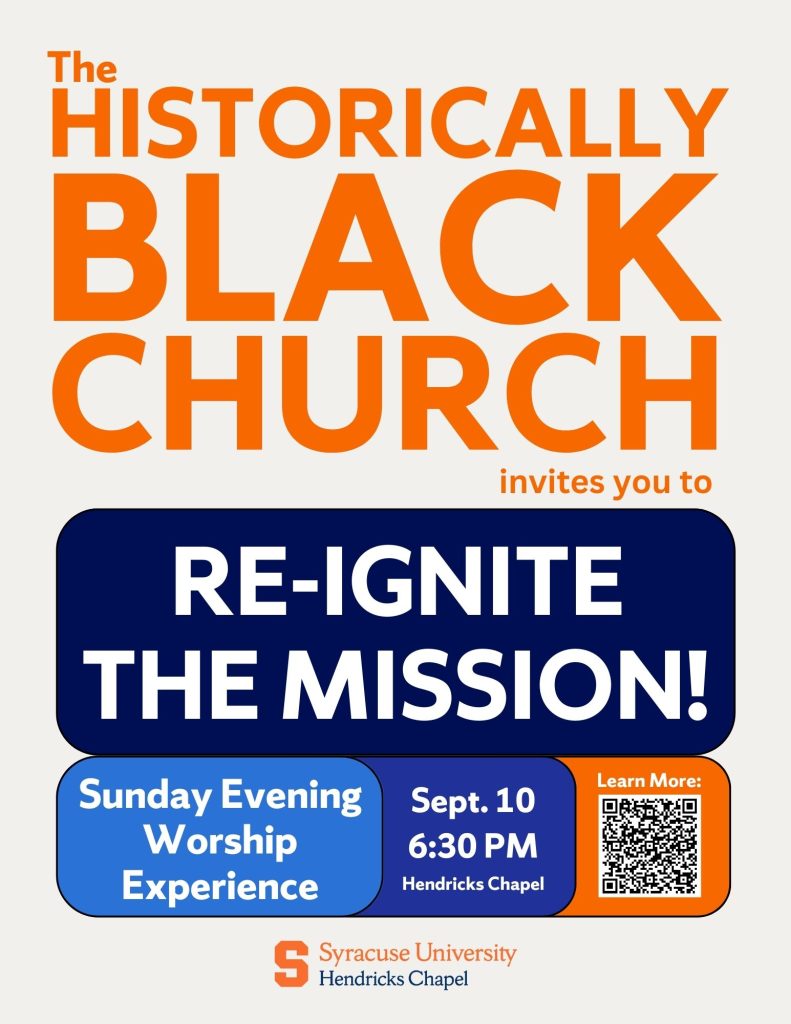 Glorify God is an organization run by students seeking to glorify Jesus by representing the ideas of faith, love and hope as it is mentioned in the Bible. Our goal is to find and create opportunities for students to connect with other students on campus, as well as members of the City of Syracuse community, in ways that strengthen our faith and prepare us to share the Gospel with others.
We are founded from a range of members belonging to different church denominations and different ethnicities, but have the central idea that Jesus Christ is Our Lord and Savior. We support and encourage students to live out their faith on campus through activism, service events and worshiping Christ.
We see the spiritual needs of our campus. We seek to unite students from all different racial, ethnic and socioeconomic backgrounds in living a healthy, biblical lifestyle, as interpreted in the Christian Faith.
Contact:
Elder Melvin Baker, Historically Black Church Associate Chaplain
315.395.0466
msbaker@syr.edu