Programs for Fall 2021
United Methodist Ecumenical Chaplaincy is a ministry of presence provided to students, faculty and staff at Syracuse University's Hendricks Chapel. Chaplain Rhonda Chester, a Licensed Local Pastor and a Professional Hospital Chaplain is available to provide spiritual care and counsel to the campus community.
Chaplain Rhonda specializes in raising awareness around personal and communal grief and loss and facilitates three grief awareness seminars every semester. Stay tuned for the Fall 2021 schedule.
Chaplain Rhonda is also available for one-on-one (by appointment) and small group spiritual care sessions.
Available Hours:
Sundays 1 p.m.-5 p.m.
Mondays 2 p.m.-5 p.m.
Thursdays 6 p.m.-9 p.m.
About
If you identify with the following traditions:
American Baptist, Presbyterian Church, USA, United Church of Christ, United Methodist
UMECM is for you and your friends who are of same faith, or no faith.

Who we Thrive to be:
The UME Campus ministry exists to serve all humanity and seeks to create community around the life of the Spirit.  So that we might live and move and have our being in a way that dignifies our presence in the SU community and the global community, our goals include engaging in open and honest conversations, connective interactions and establishing life giving and supportive relations.
What we Honor:
Though we are unashamedly Christian in our expressions, we are also unapologetically committed to respectful co-existence. To honor our credo, the UME Campus ministry engages in interfaith dialogue and collaborative efforts to advocate for safety, peace, justice and reconciliation in our spaces of worship, our schools, our homes, our cities, our world. We are radically inclusive and theologically progressive.  We seek to create healthy boundaries and vow to fully accept and welcome All people.
How we Choose to Honor our Common Humanity:
"You" means you. We are not going to define "you" just come and bring all of your "you-nique" energy to our gatherings. Join us! Membership is free! Let us create beautiful, memorable moments together on your educational journey.     

Contact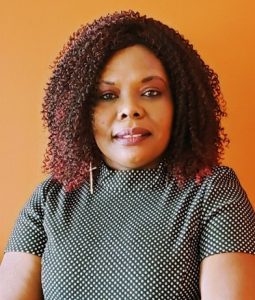 Rhonda Chester, MDIV
Telephone: 315.443.5040 or 314.312.7224 (cell)
E-mail: racheste@syr.edu